Hi Friends
Thanks for reading this. Our inboxes are under assault now more than ever. Which makes it so important that I give you links to articles and resources that help you in some small way.
I've been fortunate enough to work with the guru of email newsletters—Dan Oshinksy who runs Not a Newsletter. On his advice I built a landing page, bought a new domain name (findingyourimpact.com) and wrote a welcome email for new subscribers.
So better late than never, here's your welcome email!
Welcome to the Finding YOUR Impact newsletter. I'm so glad you're here!

I'll be sending the newsletter every other Wednesday, with links to tools, resources and thoughtful articles to support you in your work putting purpose before profit. I'll also share bits and pieces that I publish on my blog or podcast, and the occasionally life and work update—but I promise not to overload you! There's enough coming into your inbox each week, so I strive to make it worthwhile.

To do that, I'll need the occasional feedback from you, using either the 👍 or 👎 at the bottom of each newsletter or by directly replying to me. Tell me what you liked and what you didn't. Together we'll make this worthy of your attention.

I hope this newsletter helps you learn to be a more aware, intelligent and confident change maker on our precious planet.

Oh, and I'd love to hear from you! Please reply to this and introduce yourself. How did you find me? What are you working on? I can always be reached at andy@findingimpact.com or by replying to one of my emails. I'd love to hear from you from time to time.
What do you think?
I highly recommend reaching out for Dan to help you with your organisation's newsletter. (Reply to this email and I'll happily introduce you.)
Now onto the links! If I can recommend only one of them, read the one about the 5 phone calls you should make every week. Having someone who can really motivate you is such a gift.
Have a great couple of weeks.
Best,
Andy
​
---
​
✨ Personal Growth
Habits: I'm reading BJ Fogg's Tiny Habits book at the moment and wanted to share these free resources around positivity and growth. I particularly liked the 30-min session to help you build mindfulness habits—for staying positive and building positive daily habits.
​Free trainings in positivity and wellness habits​
Sugar: We recently herded the kids up to watch this documentary together about sugar. 'That Sugar Film' is an artsy creation from film maker Damon Gameau. It's funny, quirky and really makes you stop to work out how many teaspoons of sugar there are in every food product you consume. He also created 2040 about the technologies that could reverse climate change over the next 20 years, which I also recommend.
​That Sugar Film on Amazon Prime​
​
👔 Professional Development
Networking Habit: I've loved serendipity chats with people in my network, so this feels like a good evolution. I might not go for a walk for all of them, but it's a nice idea. I'd love to know if you put any of this into action.
​5 Phone Calls You Should Make Every Week to Get Ahead in Your Career​
Time Budgeting: After reading this, I wrote down each time I switched task and measured its duration. I want to be more intentional about where I allocate my time - our most precious resource. I suspect not enough is spent on learning and too much is spent on email or social media. You can't change what you can't measure after all.
​A Realistic Guide to Time Management​
Advocacy Letter: I loved reading this open letter to Mark Zuckerberg from several organisations objecting against his plans to create an Instagram for Kids. Aside from the importance of this topic as a parent, I think its a great example of strong advocacy—story and evidence beautifully intertwined.
​Dear Mr. Zuckerberg (downloads PDF)
Love Notetaking: I will never stop recommending Roam Research because I've seen how it can transform people's lives. This free course, from poet and musician RJ Nestor, gives a nice intro. (Check out a sample of the course here).
​
📡 Tech and Social Entrepreneurship
Emerging Tech: I believe we'll see more and more new ways to solve global challenges. This is an evolving list of new technologies and examples of their application, where social entrepreneurs can look for inspiration. For example, energy problems could be solved using concentrated solar energy, artificial photosynthesis and gravity batteries. Or civic technologies could be used to radically disrupt governance. (Good to see the Omniprocessor on there to address sanitation!)
​List of emerging technologies​
​
🦩Random
Design: I'm in awe of the design talent coming out of Kenya. The originality in these afro-cyberpunk images of the folk behind Nairobi Design Week is stunning. Kudos to @makonde_senior.
​
​
---
​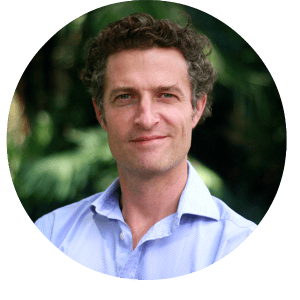 Interested in working with me on newsletters, podcasts or creating regular content for your org? Hit reply and let's set up a call.
If you found this online or someone forwarded it to you, please take a moment to subscribe:
Did you find this useful? Please help me to improve!
With your feedback, I can make this newsletter better for you. Click on a link to vote and feel free to add a comment:
​